Photo by Matheus Ferrero on Unsplash.com
2022 Performances in West Michigan
Everyone enjoys a good play or concert, and our communities along Lake Michigan are blessed with talented actors and musicians that entertain us throughout the year. Center Stage Theater at West Shore Community College is the venue for many interesting plays and performances, plus they have their very own wind symphony, jazz band, concert choir and Collegiates. The Historic Ramsdell Theatre, in downtown Manistee and the Ludington Area Center for the Arts in downtown Ludington, offer a variety of performances.
Because of the restrictions imposed due to COVID-19, many events have been affected. Please check with the venues prior to planning to attend.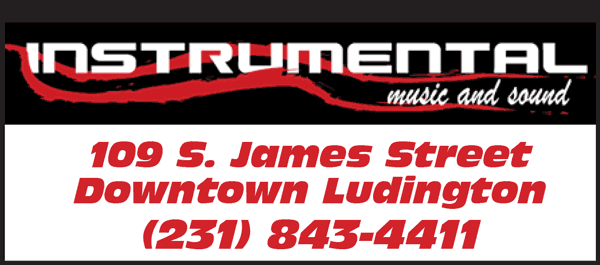 We're your local music store, and have been in business since 1981. Purchase acoustic and electric guitars, basses, banjos, digital pianos, percussion, keyboards and ukuleles. Brand names like Seagull, Godin, Paul Reed Smith, Reverend, Gretsch, Schecter, Larrivee, and Washburn. We also print out most band music while you wait.
Hart Community Performing Arts Series
*All are held at 7:30pm at Hart Middle School Auditorium- 308 Johnson St., Hart
January
POSTPONED- 23rd – Argus String Quartet, 3pm
February
25th – Dave Bennett, Kings of Swing
April
8th – Otis & Haruko Murphy (Classical Saxophonist/Pianist)
May
6th – Carrie Newcomer (Singer/Guitarist, Songwriter)
Ludington Area Center for the Arts (LACA)
January
14th – Diego Rivera Quintet (in partnership with West Shore Community College)
May
18th – West Michigan High School Band Showcase (Virtual)
Ramsdell Regional Center for the Arts in Manistee
January
29th – MET Opera Live in HD: Rigoletto
February
11th – Fred Knapp Quintet (in partnership with West Shore Community College)
12th – MET Opera Live in HD: Ariadne Auf Naxos
26th – MET Opera Live in HD: Don Carlos
April
22nd – The Accidentals (in partnership with West Shore Community College)
May 
7th – MET Opera Live in HD: Turandot
21st – MET Opera Live in HD: Lucia Di Lammermmoor
June
11th – MET Opera Live in HD: Hamlet
Stage Left Theatre Company
West Shore Community College Performing Arts Series