Luciano Ristoranti of Ludington
West Michigan Guides Stock Photo
Authentic Italian in the Heart of Ludington
Luciano's Ristoranti has been a staple in downtown Ludington for over 23 years and now they are restructuring under new management! Feel free to join them for a delicious lunch or dinner while they undergo their transitional phase to have a more modern, cosmopolitan look. Accompany your dinner with an "exclusive only to Luciano Ristorani" signature wine or true Italian cocktail.
The Maniaci family still owns Luciano's Ristoranti, but Chef Joshua J. Dudle has moved into the position of Head Chef and overall Business Manager. His goal is to build a good reputation within the community, with emphasis not only upon exquisite food, but also on professional customer service. The restaurant will feel more like a local trattoria or bistro, setting it apart from other establishments in the area.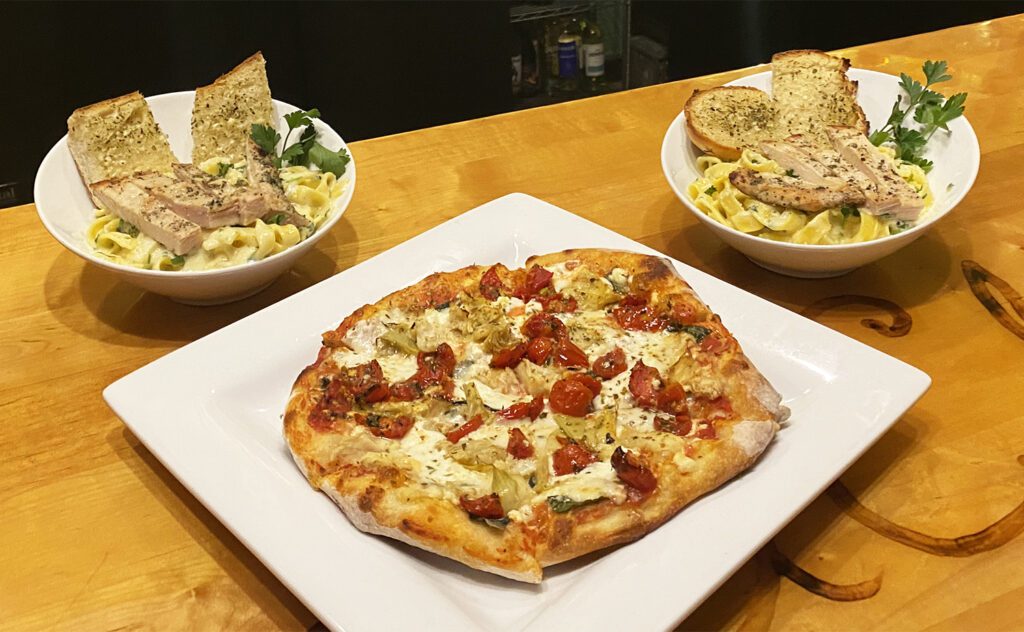 Menu
Featuring the classic recipes of the Maniaci family, along with a fresh revolving menu that offers continually changing new and limited dishes. Enjoy classic favorites such as brick-oven pizzas, lasagna, spaghetti marinara, Fettuccine Bolognese, and Fettuccine Alfredo. Continue to be delighted and satisfied with other Sicilian and Italian fare including hand-cut meats, fresh seafood, and a continually revolving selection of fresh vegetables, pasta, and desserts from all regions of the Italian Peninsula. New entrees and daily specials will be introduced, and they pride themselves in using only the freshest ingredients. Doughs and sauces are hand-made from scratch every time, and all ingredients are hand cut fresh, as available or imported from the most desirable and discerning suppliers. Please feel free to inquire daily as to their soups, salads, and sides of the day; along with their "as available" dinner and dessert specials. All food is made fresh to order from scratch, prepared by Luciano Ristoranti's award-winning, extensively-trained culinarians. 
Luciano's was the first establishment in downtown Ludington to be approved in the Ludington Outdoor Social District. You can stop in, order your alcoholic beverage to go, and enjoy it outside, as long as it is in the approved district.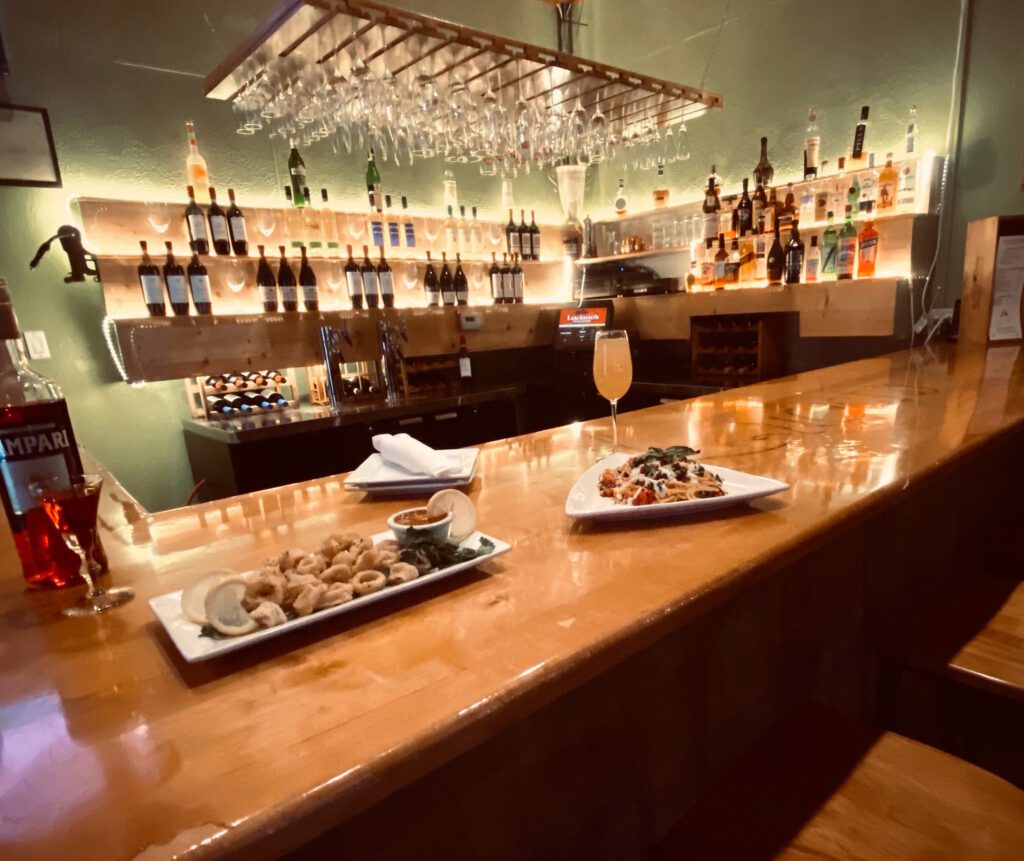 The banquet room has also been remodeled and can seat up to 60 people. The room will feature modular partitions and will have a continually revolving gallery of local and traveling artists. It's a fantastic venue to host a small party, event opening, or wine pairings and tastings. For outside events, let Luciano's do the catering! Whether it's a wedding, rehearsal dinner, reunion, or retirement…trust Luciano's to provide the tastiest, freshest food for your guests and family.
Luciano's Ristoranti is open for lunch and dinner, seven days a week. Located at the corner of Ludington Avenue and south James Street, in the heart of downtown Ludington.
Read About More Featured Businesses in West Michigan...