Photo by Hester Qiang on Unsplash.com
Learn About History & More at These West Michigan Museums
The West Michigan lakeshore communities boast numerous opportunities to learn about the area's rich history and to expand knowledge through activities and exhibits.
Port of Ludington Maritime Museum
The newest museum on our list, the Port of Ludington Maritime Museum, allows tourists and visitors alike to step back in the past and learn about Ludington's maritime history. The museum is housed in the former U.S. Coast Guard Station, now on the National Register of Historic Places. The Ludington Maritime Museum building is in a prime location overlooking the harbor and is a popular attraction in an already beautiful Lake Michigan city.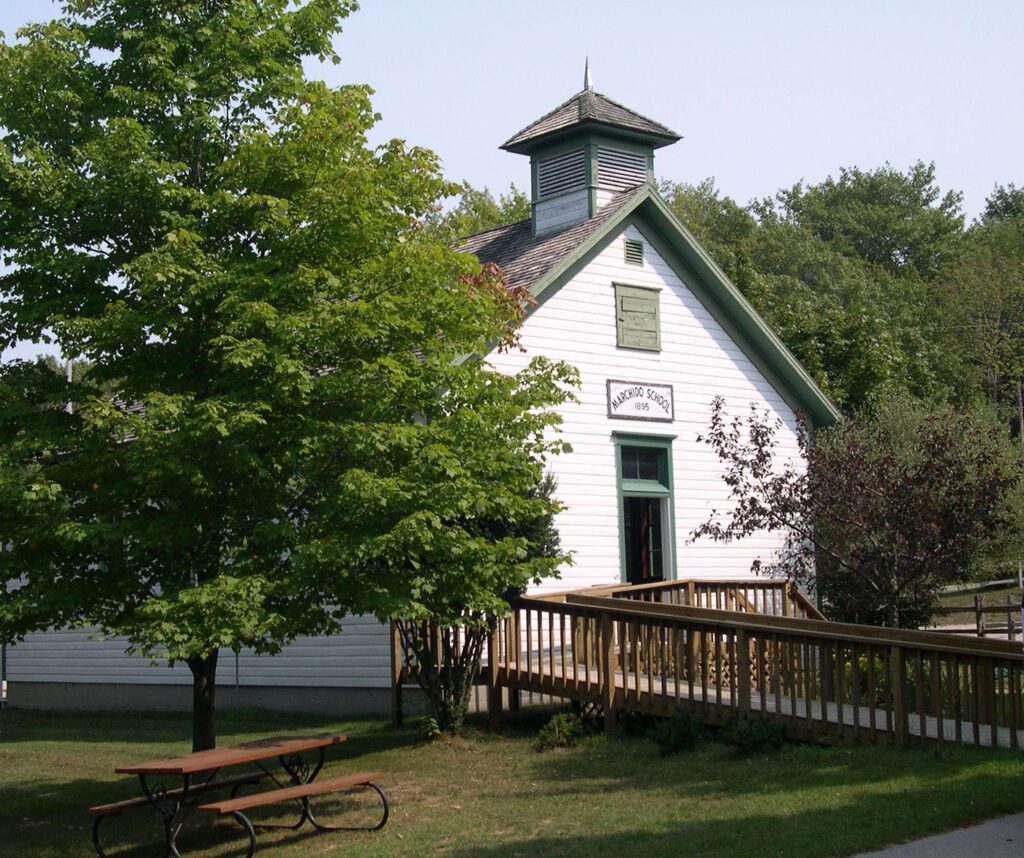 Historic White Pine Village
Discover small town Michigan life in the late 1800's and early 1900's at Historic White Pine Village. Set upon 13 beautiful acres overlooking Lake Michigan, you can visit more than 30 museums that depict Mason County's history. Historic White Pine Village opened in 1976 with only 11 buildings, one of which was the first Mason County Courthouse, built in 1849. Many of the buildings are original and were moved to the village. There's something for everyone, as the exhibits encompass many areas of interest, such as maritime, lumbering, government, farm life, early education, business, health, and more. Volunteer gardeners lovingly tend the landscape so visitors can enjoy the beautiful scenery.
Sandcastles Children's Museum
Sandcastles Children's Museum is a hands-on museum with 4 floors of exhibits to promote learning through play. Exhibits include a real Cessna airplane, Badger playship, grocery store, climbing wall, veterinary office, hospital nursery, Grandpa's farm, and more! Party room available. Summer Hours: Monday-Saturday from 9:30am-5pm and Sundays from 12-4pm. Fall/Winter/Spring Hours begin after Labor Day and are Fridays from 9:30am-1pm, Saturdays from 9:30am-3pm, and Sundays from 12-4pm.
Pentwater Historical Society Museum
The Pentwater Historical Society Museum opened its doors officially on May 31st, 2014. Previously the First Baptist church, the museum is already considered a town jewel, not just for its destination aspects, but because of the many exhibits in the Museum. They showcase the memories and events of many of Pentwater's current residents, and the people who grew up in Pentwater. Many of the items were donated by families in the area. The great thing about the Pentwater Historical Society Museum is that it showcases items that residents can connect to- old yearbooks, postcards, and photographs from the late 19th and early 20th century, and artifacts from many decades ago, but not so long that people won't recognize or have a connection to those items. There is no cost to get into the Historical Museum, although donations can always be made. The Museum is open Tuesday through Saturday, 1-4pm through August, Thursday through Saturday, 1-4pm September through October, and closed November through the winter months.