West Michigan Heating & Cooling Companies
Photo by Andre Hunter on Unsplash.com
When Your Comfort Counts, Call a West Michigan Heating & Cooling Company
Whether you have new construction or need a retrofit, service or annual inspection, don't be left in the cold of winter without heat–or in the hottest days of summer without air conditioning. Call one of these experienced heating & cooling contractors who can repair, clean or inspect your furnace or air conditioner in Ludington, Manistee, Pentwater, Scottville, Silver Lake or nearby communities. 
Heating
Many West Michigan heating contractors carry new state-of-the-art, energy-efficient furnaces, and alternative heating solutions such as geothermal. 
Cooling
From central air conditioning to single room conditioners, you are sure to find the right solution for your cooling needs when you call one of these HVAC service providers today.
If you're building a new home or remodeling, choose a Heil furnace and air conditioner from Hankwitz. They also sell hot water heaters, wood and gas fireplaces, humidifiers...plus in-floor radiant heat systems. Hankwitz is licensed and insured, offer free estimates and emergency service.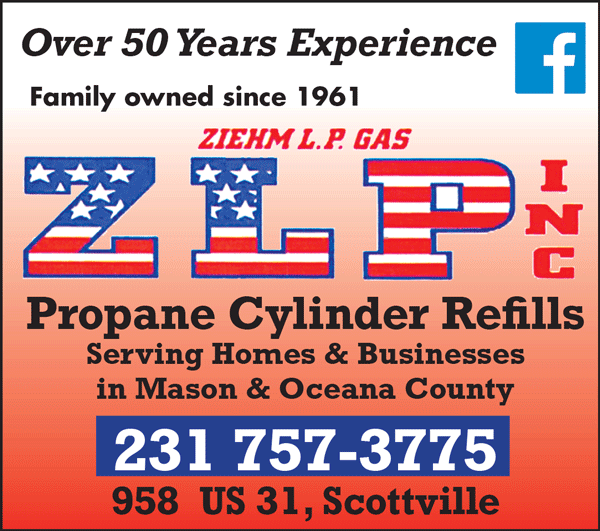 Family owned and operated since 1961, providing propane to homes and businesses in Mason and Oceana counties. Fill station for RVs and portable cylinders for grill and camper. Certified trained staff provides friendly service at competitive prices. Open Monday-Friday 9am-5pm.
More Home & Garden Services in West Michigan
West Michigan has all the resources to help with your home and gardening needs. Here are other resources that may help you on your journey.