Photo by Gabriel Gurrola on Unsplash.com
Please Your Palate in Pentwater
The restaurants in Pentwater and nearby towns are sure to please any palate.* Choose from fine dining, cozy cafes, pubs, pizza places, coffee shops, and ice cream parlors. Whatever you're craving, Pentwater has you covered with delicious food and drinks!
*Please note, restaurant dining rooms may be closed due to Covid mandates, and ads may not reflect the menu and buffet changes required during the pandemic. We encourage people to click through to the business website for current information.
Food & Beverage in Pentwater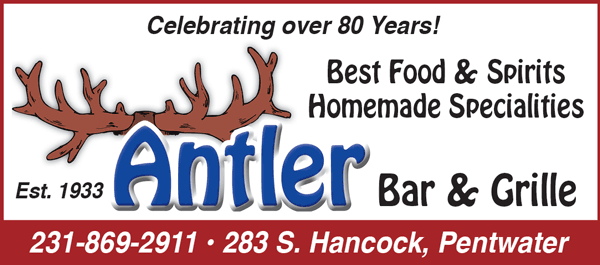 Best food and spirits around! Celebrating over 80 years. Open all year featuring 14 craft beers and a full menu. Come see our newly remodeled second floor with outdoor deck that overlooks the Pentwater Village Green. Small banquet room available with private bar and view of Lake Michigan. Community oriented, quality committed!
Good home cooking since 1942, featuring homemade baked goods. American food with a few Greek, Italian, and Mexican dishes. Daily specials. Fri.--all you can eat fish fry; Sun.--roast chicken. Beer, wine, cocktails. Historic family restaurant, downtown Ludington.
Table 14 is located on the corner of Rath & Ludington Avenue in downtown Ludington. Chef Howard Iles is a local talent trained in Charleston, SC. Eclectic fare with a southern twist. Full bar and outdoor seating available. Reservations recommended. Find us on Facebook. Are you ready for something different?
More Places to Find Food and Beverages in West Michigan
We hope you have the opportunity to enjoy all the deliciousness West Michigan has to offer. Here are other resources that may help you on your journey.