Cole's Antiques Villa of Scottville
West Michigan Guides Stock Photo 
Cole's Antiques Villa, Leaving a Lasting Legacy in Scottville
After starting and running their antiques business in downtown Ludington, MI for 28 years, Jerry & Sally Cole moved the business 8 miles to Scottville in 2014 where they purchased property from the family of a good friend, Neil Frick. Neil (Frick's Old Country Store), owned 120 N. Main St. for 27 years. The approximately 135 year-old building was a former G.A.R. (Grand Army of the Republic) building which eventually sold to The Odd Fellows of Michigan. They used the hall upstairs for their
meetings and rented the main level to a myriad of businesses over many years.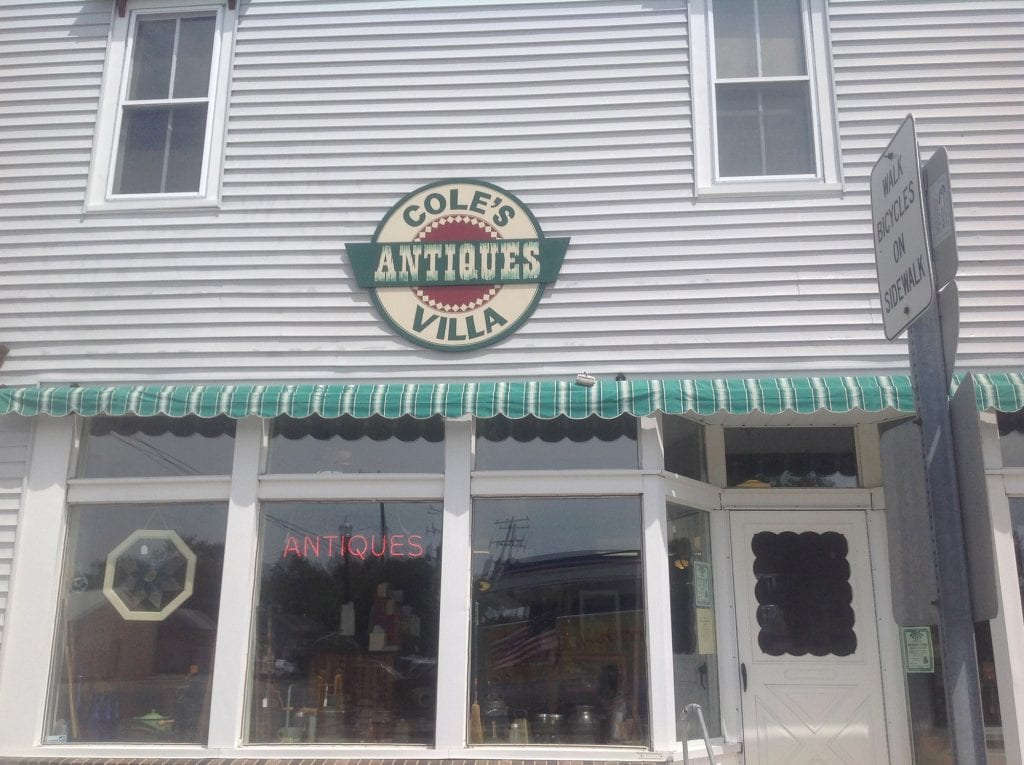 Time for a Change…
Jerry and Sally had a wonderful 8 years breathing in new life into their Scottville property. The building got needed renovations and upgrades, not changing the antique nature, and totally refurbished the grounds to become an oasis of trees, bushes, and plants that create a personal privacy garden. The inclusion of Cole's Shed, which holds a "pickers paradise", completed the vision.
The time has come for Jerry and Sally to semi-retire because their property has been sold. Merritt Auction of Greenville has been commissioned to do a 2-ring auction for The Coles and their nine antiques dealers on Saturday, August 28th . More details will be available coming soon. To learn more about Merritt auction, visit
merrittauctionservice.com
Read About More Featured Businesses in West Michigan...